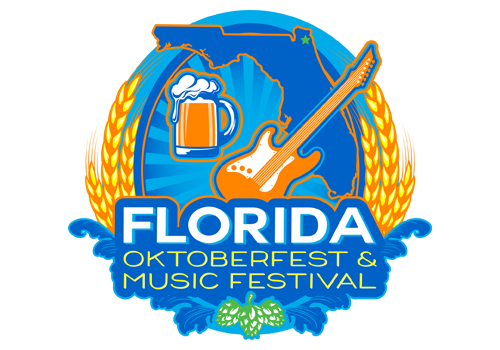 METROPOLITAN PARK | JACKSONVILLE FL
Do I need a ticket to attend?
Yes, the event is a ticketed festival. You can purchase your ticket online or day of at the festival box office.
What are the Box Office Hours?
Friday: 4pm-11pm
Saturday: 11am-11pm
Sunday:11am-10pm
What do tickets include:
General Admission (GA):
VIP:
Access to pit, preferred viewing areas, & vip area
Private bars & private bathrooms
Discounted refreshments
Ultra VIP:
Access to the ULTRA VIP tent
Complimentary food and beer
Private bars & private bathrooms
What is the line up?
Friday October 6th:
Bonnie Blue 5:00 pm
Mama Blue 6:00 pm
Absolute Journey - Journey Tribute Band 7:15 pm
Hotel California - The Eagle Tribute Band 9:15 pm
Saturday, October 7th:
Danka 12:30 pm
Cloud9 Vibes 1:45 pm
Expendables 3:15 pm
MAGIC! 5:15 pm
Neon Trees 7:15 pm
Citizen Cope 9:15 pm
Sunday, October 8th:
Jordan Davis 12:30 pm
Ashley McBryde 1:45 pm
Craig Campbell 3:15 pm
David Nail 5:00 pm
Granger Smith 6:45 pm
Dustin Lynch 8:30 pm
What ages are allowed?
Florida Oktoberfest is an event for all ages. We will have a kid zone with bounce houses and a Ferris wheel that can be enjoyed by all.
Will re-entry be allowed at the festival?
No. Once you have entered the venue each day, you will not be allowed to leave and come back in.
What time do gates open daily?
Friday 5pm-11pm
Saturday Noon-11pm
Sunday Noon-10pm
What about the weather?
Florida Oktoberfest will go on rain or shine. In case of rain we suggest ponchos as the best way to stay dry
Where should I park?
Parking will be available in SMG lots surrounding Everbank Field.
We will also be offering VIP Parking which includes skip the line access to the festival
Will there be food at the festival?
Yes. We will have a large variety of food and drink options for everyone in attendance. We will have a food truck food court with over 15 food trucks to pick from. We will also have restaurant food vendors set up throughout the park.
What kind of beer will there be?
We will have over 30 different types of German & craft beer to choose from as well as Bud Light, cocktails, water and other non alcoholic beverages.
Can I use a credit/debit card to buy tickets, food, beverages, or merchandise? Will there be ATMs available?
You can use credit cards to purchase tickets and most of our food trucks will accept credit cards. Beer tents, mixed drinks and merchandise will be cash only. We will provide multiple ATMs inside the park
Is there camping at the event?
No, there is no camping or overnight parking allowed at our event.
Can I tie up my boat at Metropolitan Park?
Most of the docks at Met Park will be closed due to Hurricane Irma, however call the City of Jacksonville Dockmaster by phone at (904) 630-0839
What is not allowed in?
No coolers or picnic baskets
No outside food or beverages
No glass containers
No video cameras or Go Pros
No audio recording devices
No laptops or tablets
No professional cameras or cameras with removable lenses

No lasers or laser pointers

No drones
No chairs of any kind
No umbrellas
No hula hoops or totems
No balloons or beach balls
No confetti or glow sticks
No aerosol cans
No whistles or air horns
No fireworks or explosives
No musical instruments of any kind
No bags, backpacks, draw-string bags, or duffle bags
No weapons of any kind
No drugs or drug paraphernalia
No pets (with exception of documented service animals)
No gang-related colors or patches
No chains, chain wallets, or spikes
No unauthorized vending or advertising
We do not provide on-site storage for prohibited items or have lockers
What is allowed in?
One factory-sealed bottle of water (20oz max)
Cellphones
Sunscreen (non-aerosol)
Binoculars
Small, point-and-shoot digital camera
Hats and sunglasses
Earplugs
Blankets and towels
We strongly encourage you to not bring bags of any sort. If you must bring a bag, please abide by the following:
Small purse or hand-held clutch (maximum size: 4.5" x 6.5")
A small or medium sized clear plastic, vinyl, or PVC bag (maximum size: 12" x 6" x 12")
A clear one-gallon re-sealable zip top bag (maximum is freezer size: 10" x 12" x 2")
A clear or mesh drawstring bag
Please note that we have the right to search bags upon entering festival and anytime while your are inside the festival grounds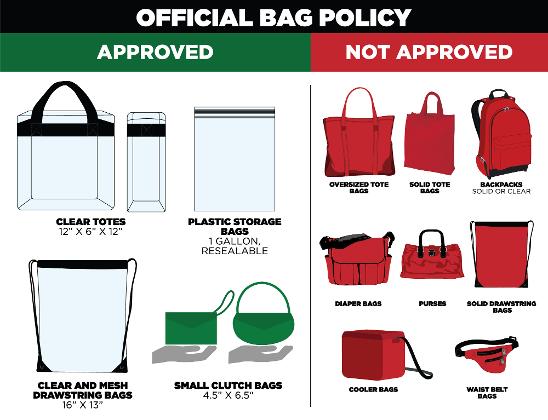 COPYRIGHT 2017 - THE FLORIDA OKTOBERFEST
OFFICIAL MARKETING PARTNER: